Run Open OnDemand
Access your organization's supercomputers through the web to compute from anywhere, on any device.
Zero installation
Run Open OnDemand entirely in your browser. No client software installation required. 
Easy to use
Start computing immediately. 
A simple interface makes Open OnDemand easy to learn and use.
Compatible with any device 
Launch on any device with a browser—even a mobile phone or tablet.
Try Our Demo
Want to see Open OnDemand in action? Try it yourself by running our demo locally or in the cloud.
Run a demo using any of the major commercial cloud providers: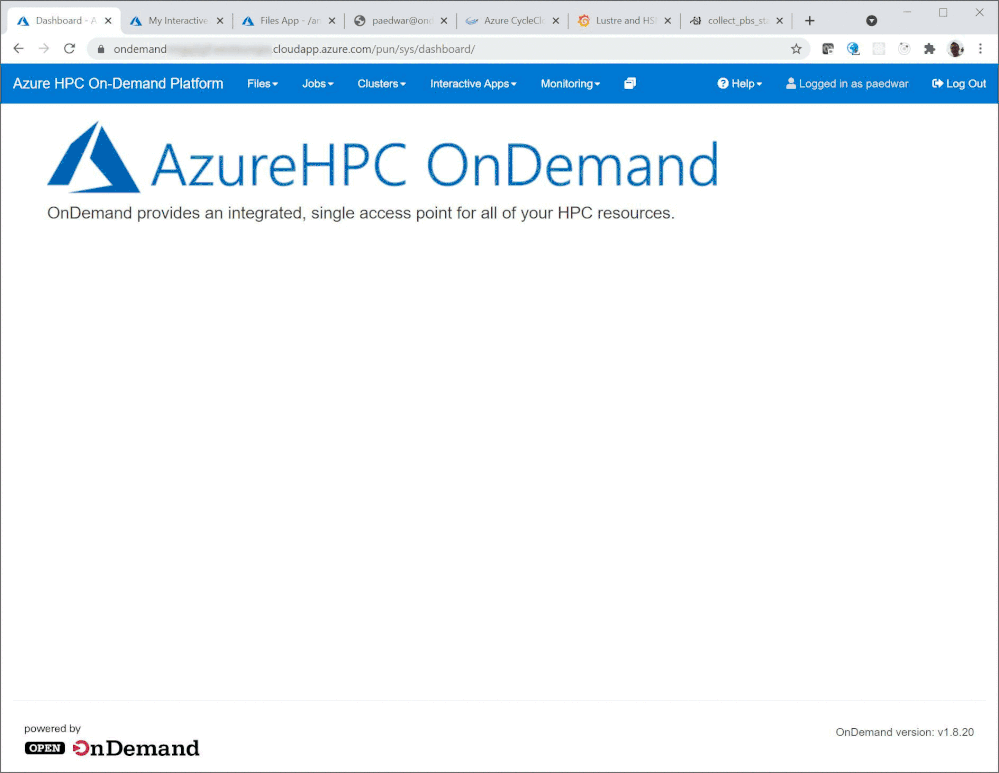 Enabled Applications
Open OnDemand makes it easy to access your favorite apps for data visualization, simulations, modeling, and more. Explore our enabled apps and new ones coming soon.

RStudio SJTU

STATA OSC

VMD OSC

CodeServer U of Utah

Coot U of Utah

CSD U of Utah
IDL U of Utah

IDV U of Utah

Lumerical U of Utah

Mathematica U of Utah

Ovito SJTU
The Open OnDemand Community

Don't see your organization?
The more the merrier! Let us know if you belong on the list, or learn more about adopting Open OnDemand at your school or workplace.